Enter the shift timings applicable for a location
As an HR, it is your responsibility to define shifts and shift timings. Shift timings are varied from location to location. For adding/defining shift timings, emplify providing an easy access to define shifts in Locations module.
For this, You need to select Locations module from app launcher. After clicking the locations module, you will navigate to Location Hierarchy window as shown below.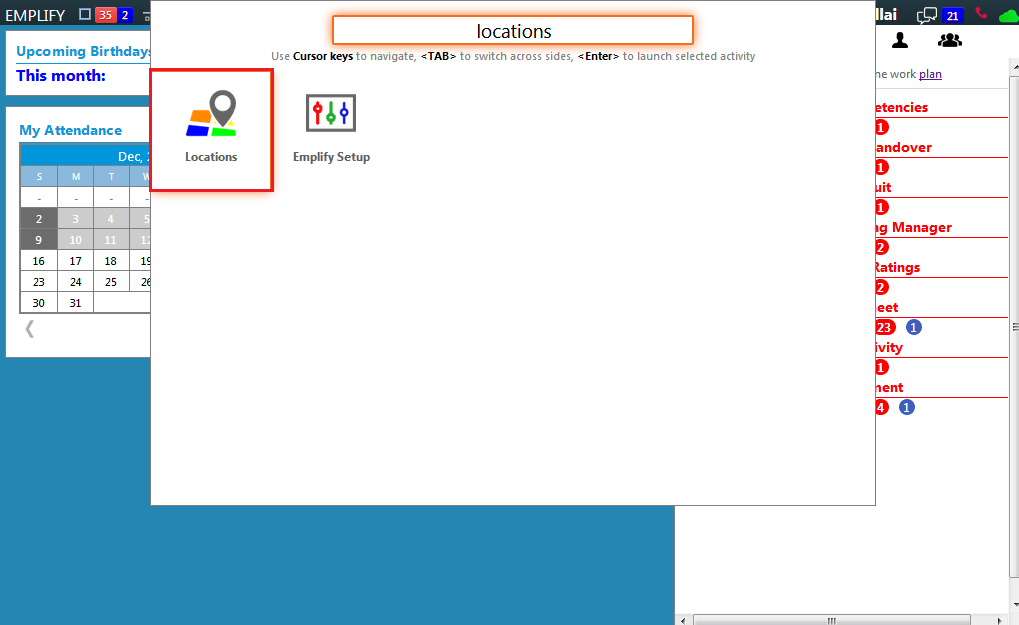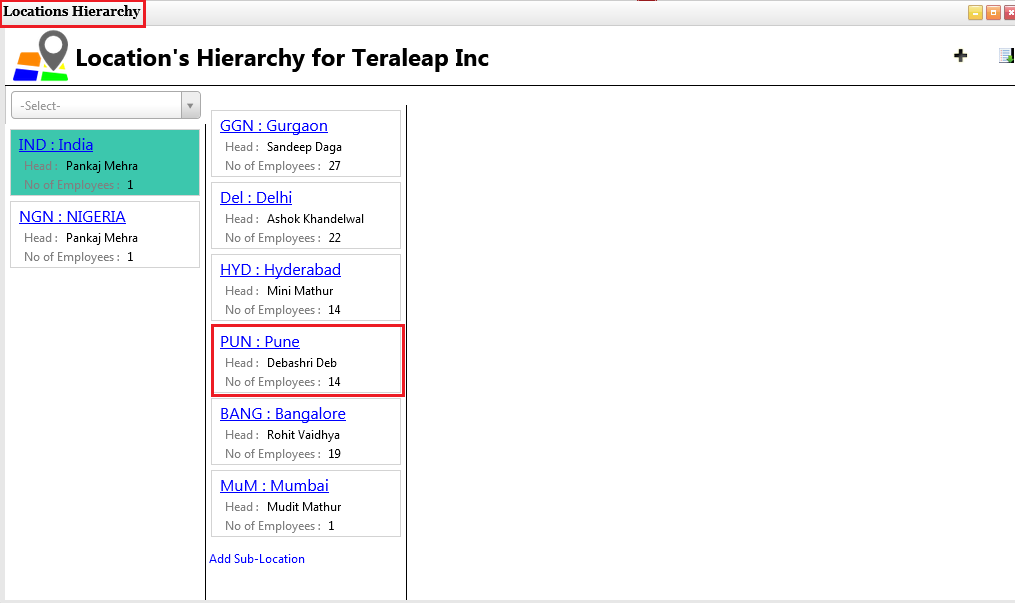 Search For Locations Module
Locations Hierarchy Window.
From that Location Hierarchy window, you need to choose a location for which you want to define a shift. (Let us assume) Here you clicked on Pune location. As long as you clicked on Pune location, a window popup with a title Pune-Location Details. In that window, you will observe the Shift section as shown below.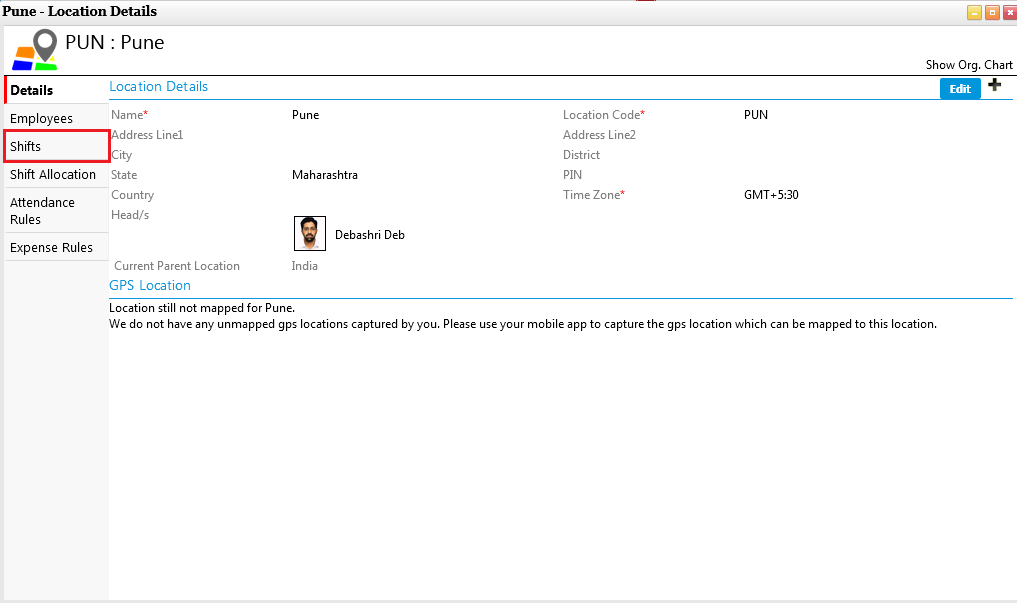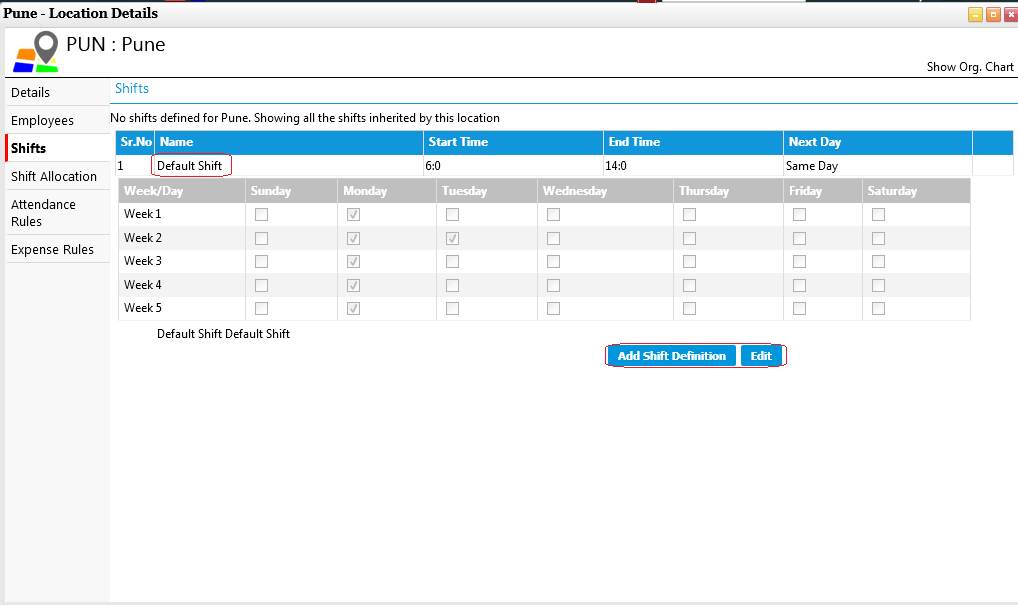 Here Emplify providing a predefined shift. you can edit this default shift as per your timings by clicking on Edit button or you can add/define new shift by clicking on Add Shift Definition button.
Note: That default shift is inherited from parent location. if you want to edit the default location, you can edit from parent location, not in child location.
If you have multiple locations, it is better to define a new shift as shown below.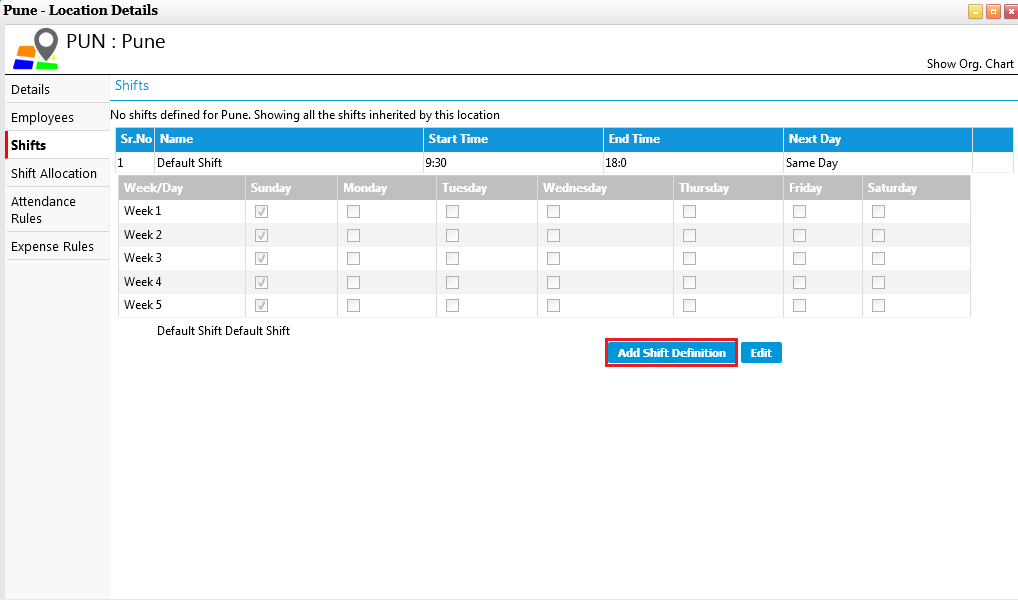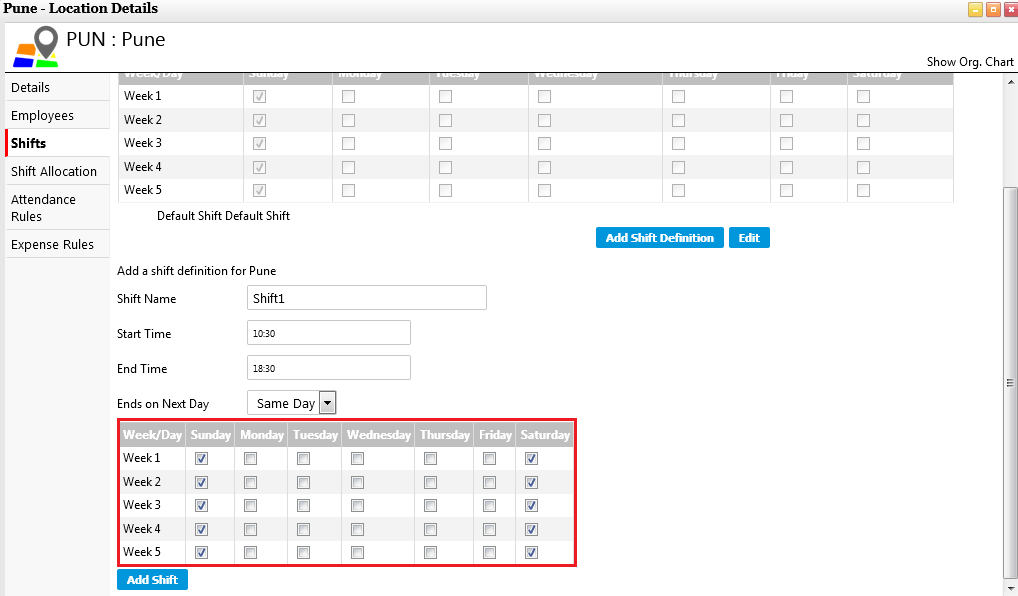 Click on Add Shift Definition button
Here you need to provide shift name, shift start time, shift end time and you need to select Ends on next day dropdown value(Here if you select Shift Ends on the same day means, shift ends on that day only or if you select shift Ends on next day means, shift valid/ends on next day).
For defining Week off, you need to select the check boxes for each week as shown above. after providing the required information, you need to click on Add Shift button.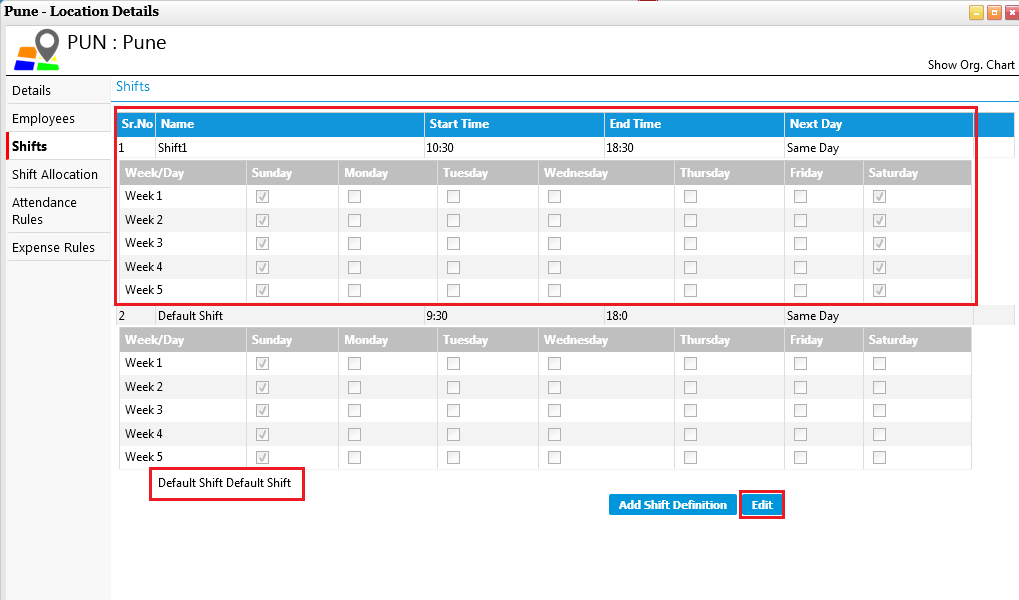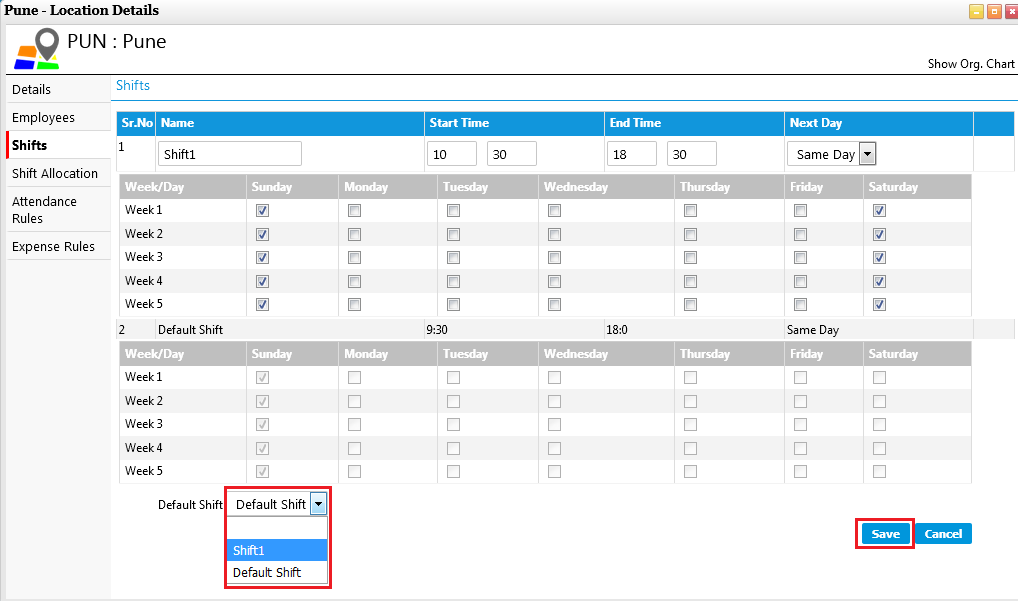 click on Edit button to select Shift.
click on Save Button Activate Selected Shift
After defining new shift, If you want to make the newly created shift as default shift. Just you need to click on the edit button and select shifts from the dropdown value. Which means the newly created shift will be applicable for all employees who are in that location.
Like that, you can define multiple shifts for a particular location.
For Add/change the employee shift please refer How do I change the shift of an employee?