Handle special holidays in Emplify
Contents
As an HR, you may have to handle different office branches which are located in different locations/regions. Different locations may have different holidays/festivals. in this case, you need to define holidays for that particular location.
To handle this situation, Emplify provides a feature to define holidays, location wise. For this, you need to select Emplify Setup module from app launcher window. once you click on Emplify Setup module, you will have to navigate to Emplify basic setup window in that you need to click on Holidays tab as shown below.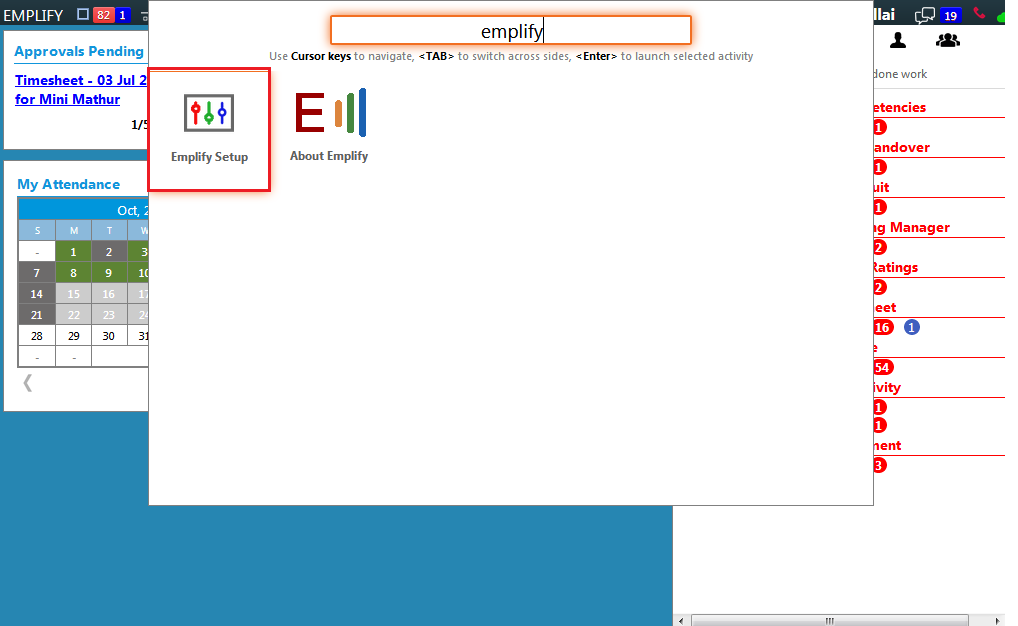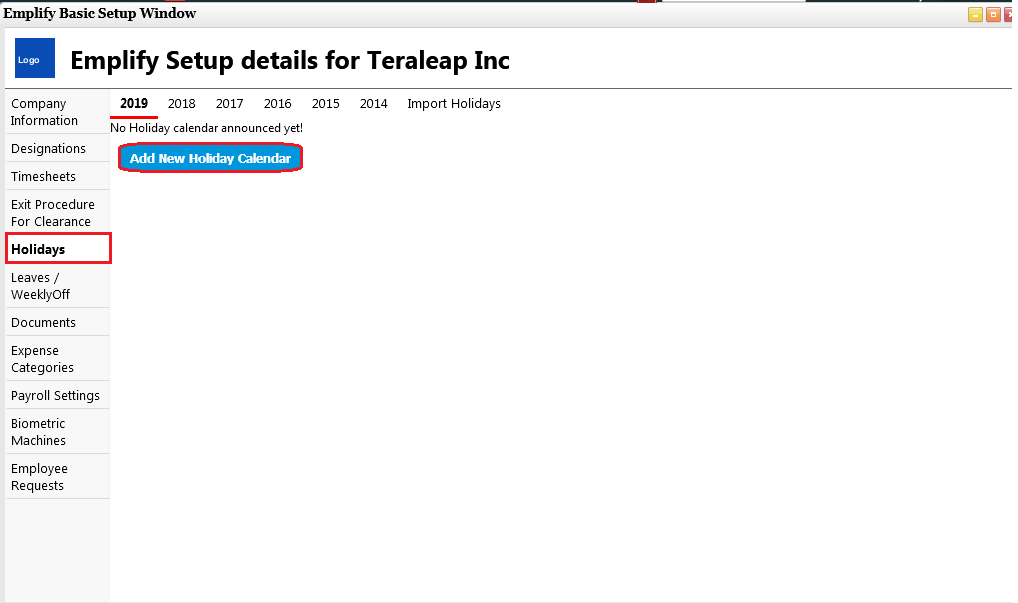 After clicking on the Holidays tab, you will able observe Add New Holiday Calendar button. You need to click on the button to add a new holiday list. As soon as you click on that button, you will navigate to Add New Holiday Calendar window. In that, you will observe a drop down box to select the location(Here locations are already defined in the locations module.). Just you need to select a location from drop down box.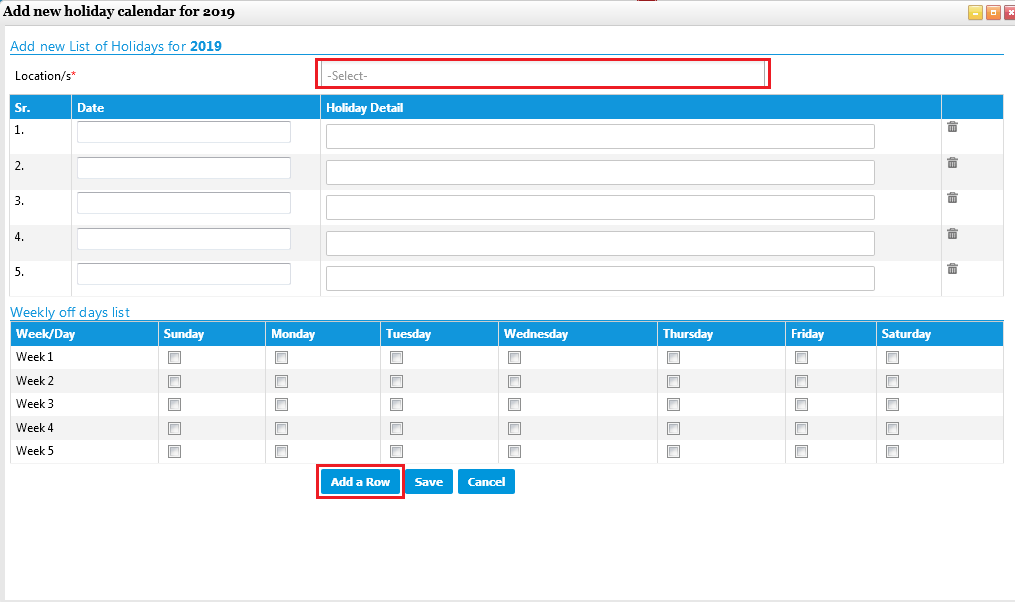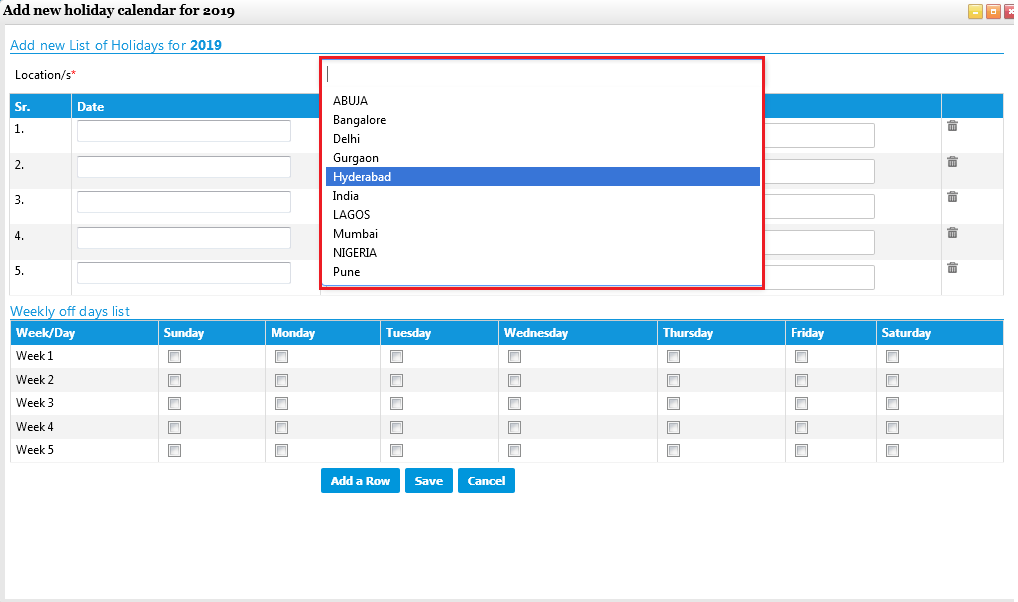 Select location from Drop down box
After selecting the location, you need to enter the holiday's list by providing date and holiday details. after that, you need to click on the save button. Then you need to click on the Announce button to announce those holidays list to employees.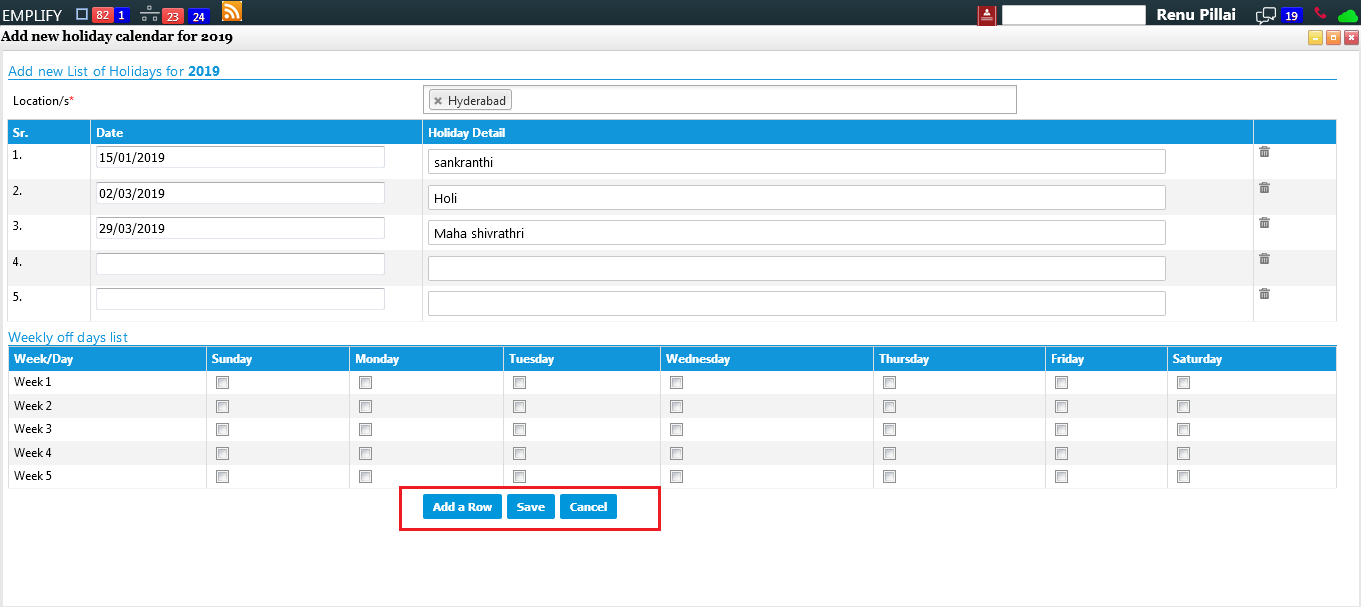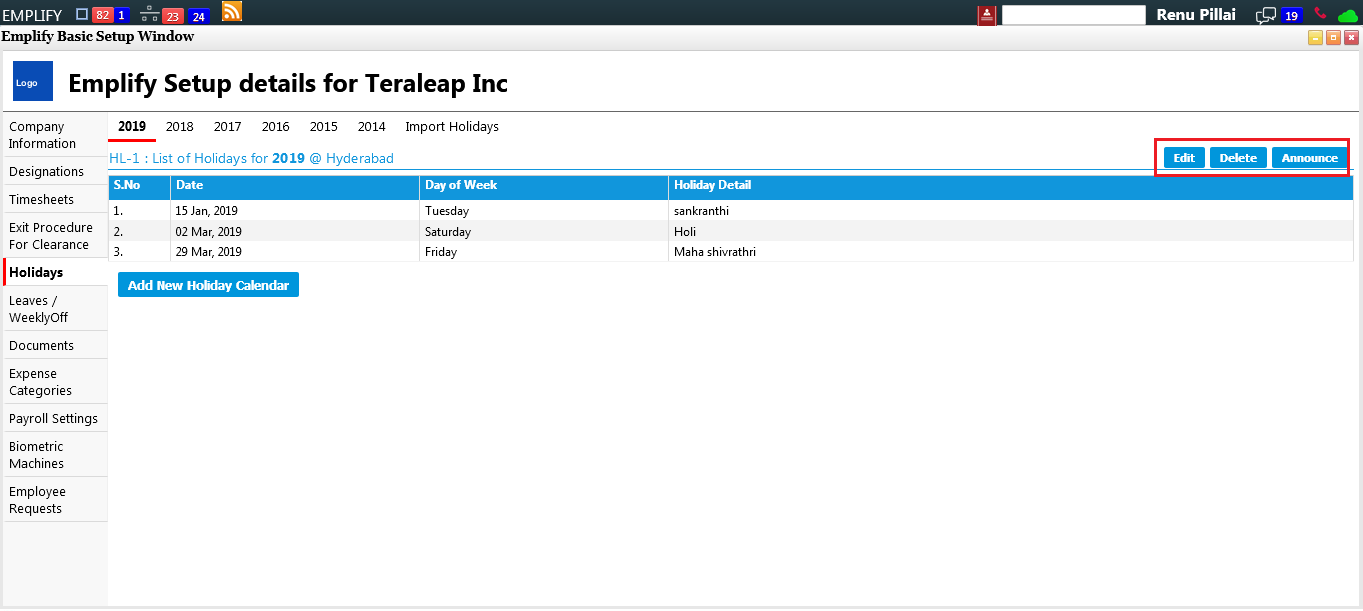 Click on Save button to save Holidays list
Click on Announce Button to Announce Those Holidays to Employees
You can also edit/delete the Holidays list location wide ant any time as shown below. After editing you need to click on the Announce button to announce those newly added holidays to the employees.