How do I manually deduct/credit leave to employee?
As an HR, you may have to credit leaves for an employee. For this Emplify provides easy access for crediting leaves for an employee.
For this, you need to select Employee Files module from app launcher window. After clicking on Employee Files module, you will navigate to the Employee files window, there you will observe the list of employees. You need to select a particular employee whom you want to credit the leave balance.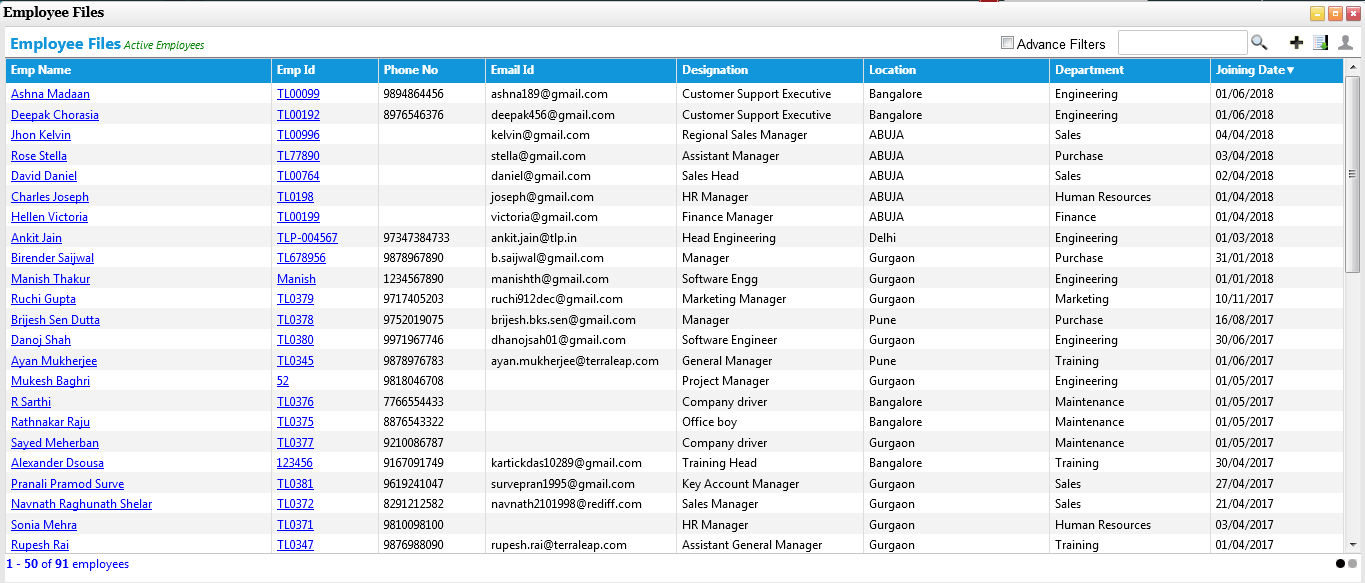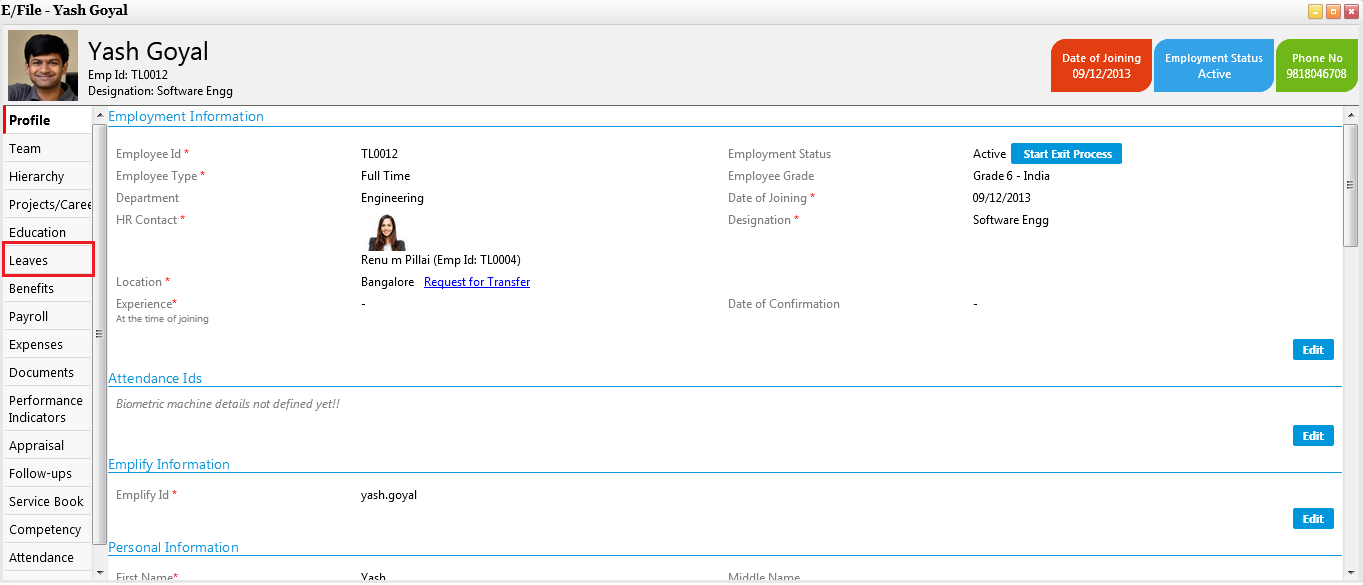 In the employee file, you will observe a leave section. In that leave section, you can credit leaves by clicking on Credit leave button. When you click on Credit leave button, a pop-up window opens up for credit leaves. You need to provide all the required values like leave type, number of days, credit date etc..and click on the submit button to credit the leave(s) for an employee.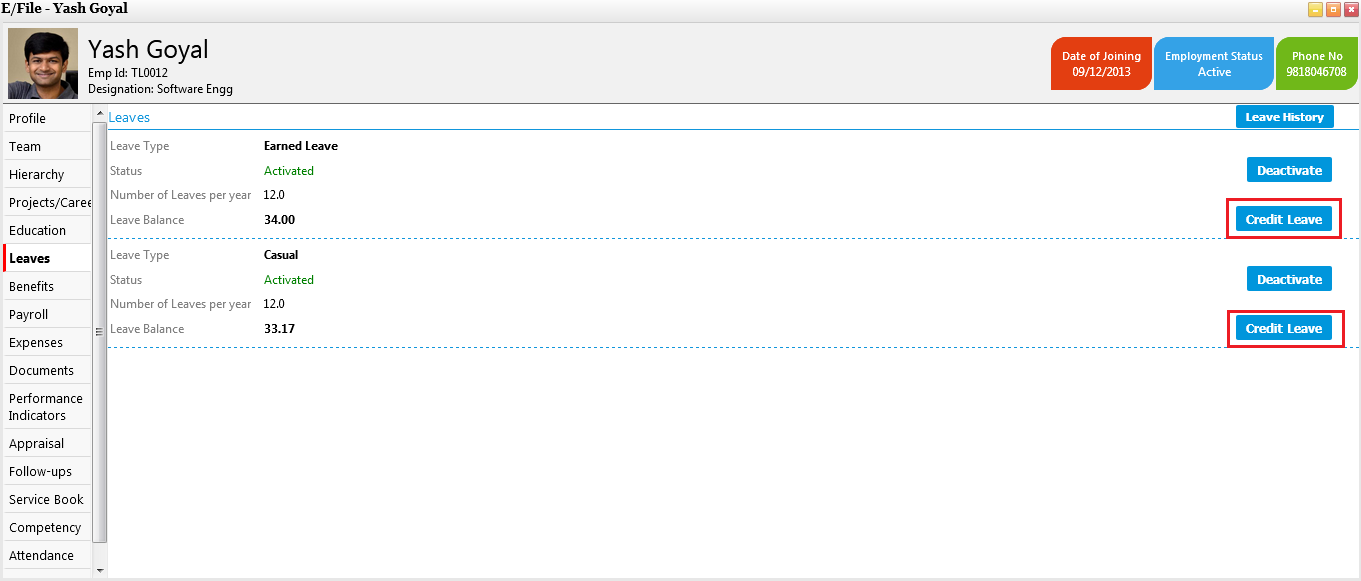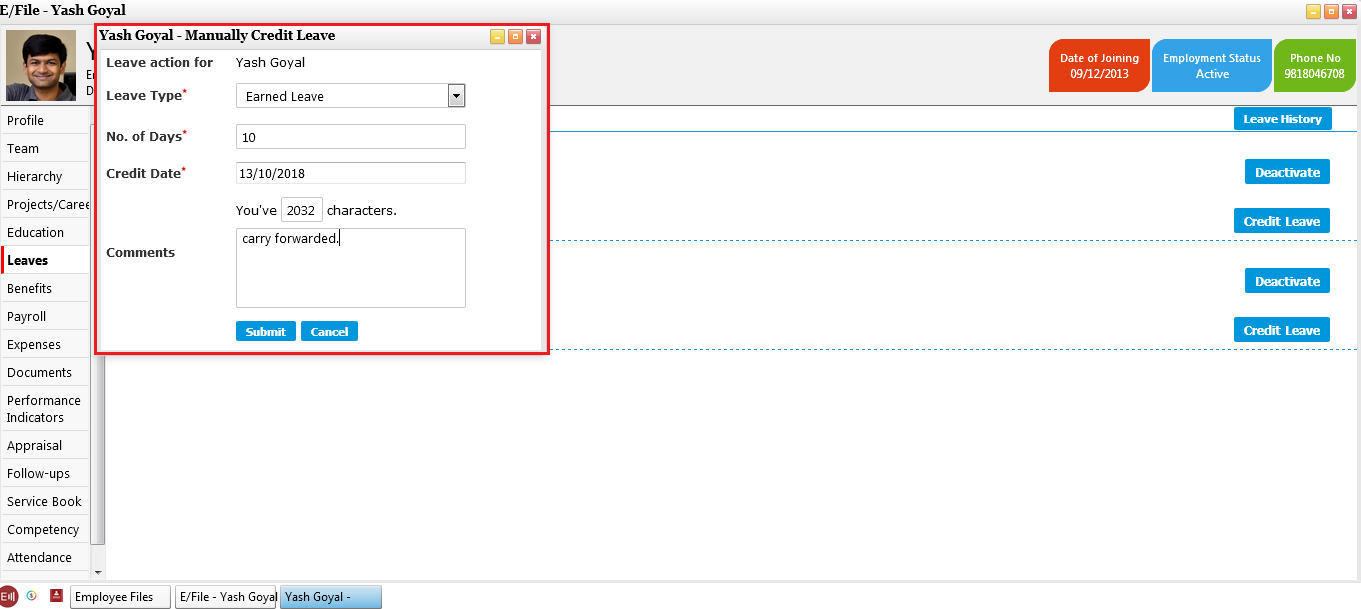 Click on credit leave button