Mark my attendance using the mobile app. How do I check-in? How do I check-out?
As an employee, you have to mark attendance on a daily basis. you can mark your attendance by using web application as well as mobile application. By using the Emplify mobile app, you can mark attendance simply and easily. Make sure that your mobile app captures your location as shown below
For Marking attendance, you need to login to the mobile app. After login, you will observe an attendance module with Check In button. For marking attendance, you need to click on the check-in button. it will ask for confirmation onces you confirm, tour check-in is done.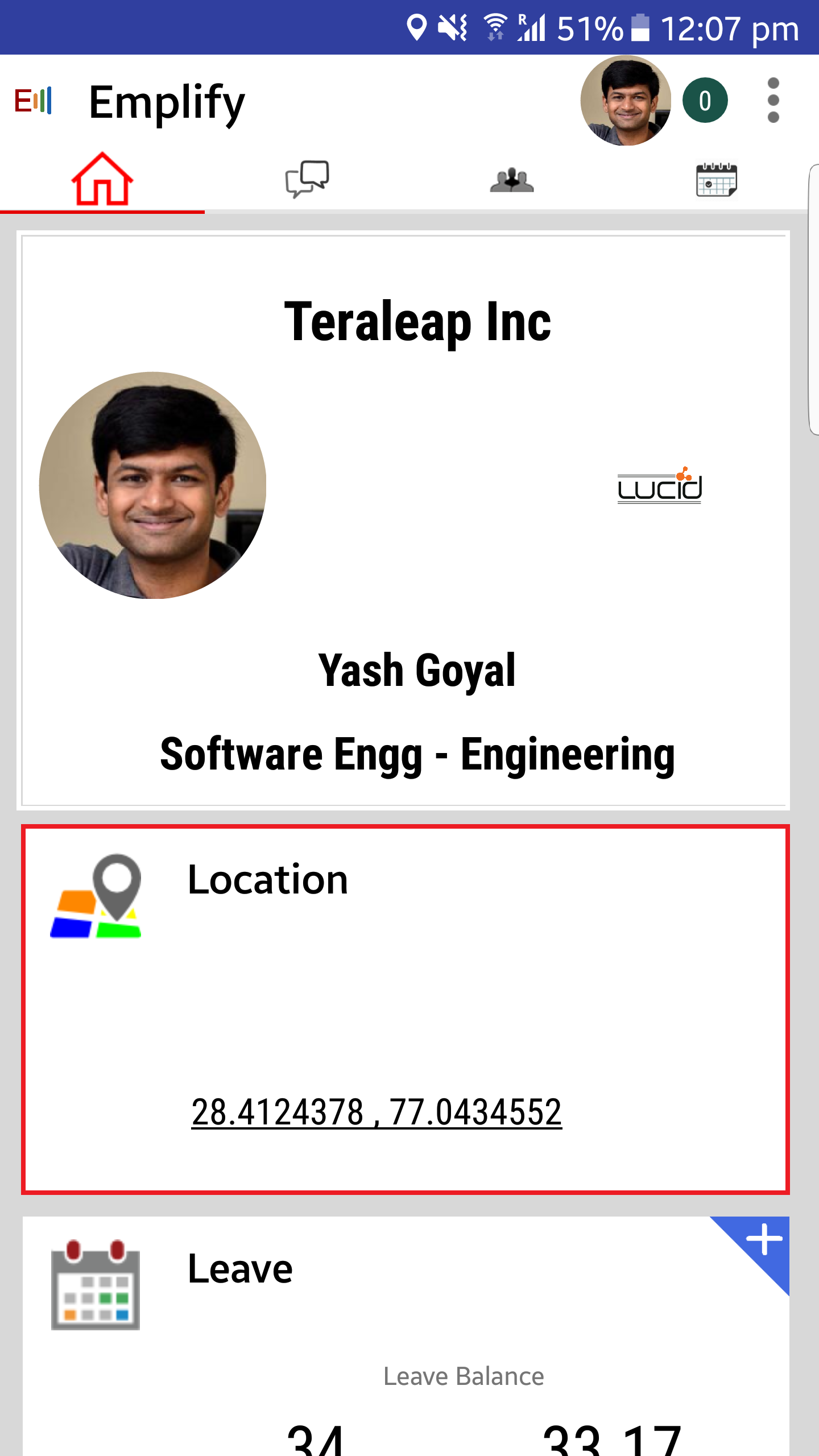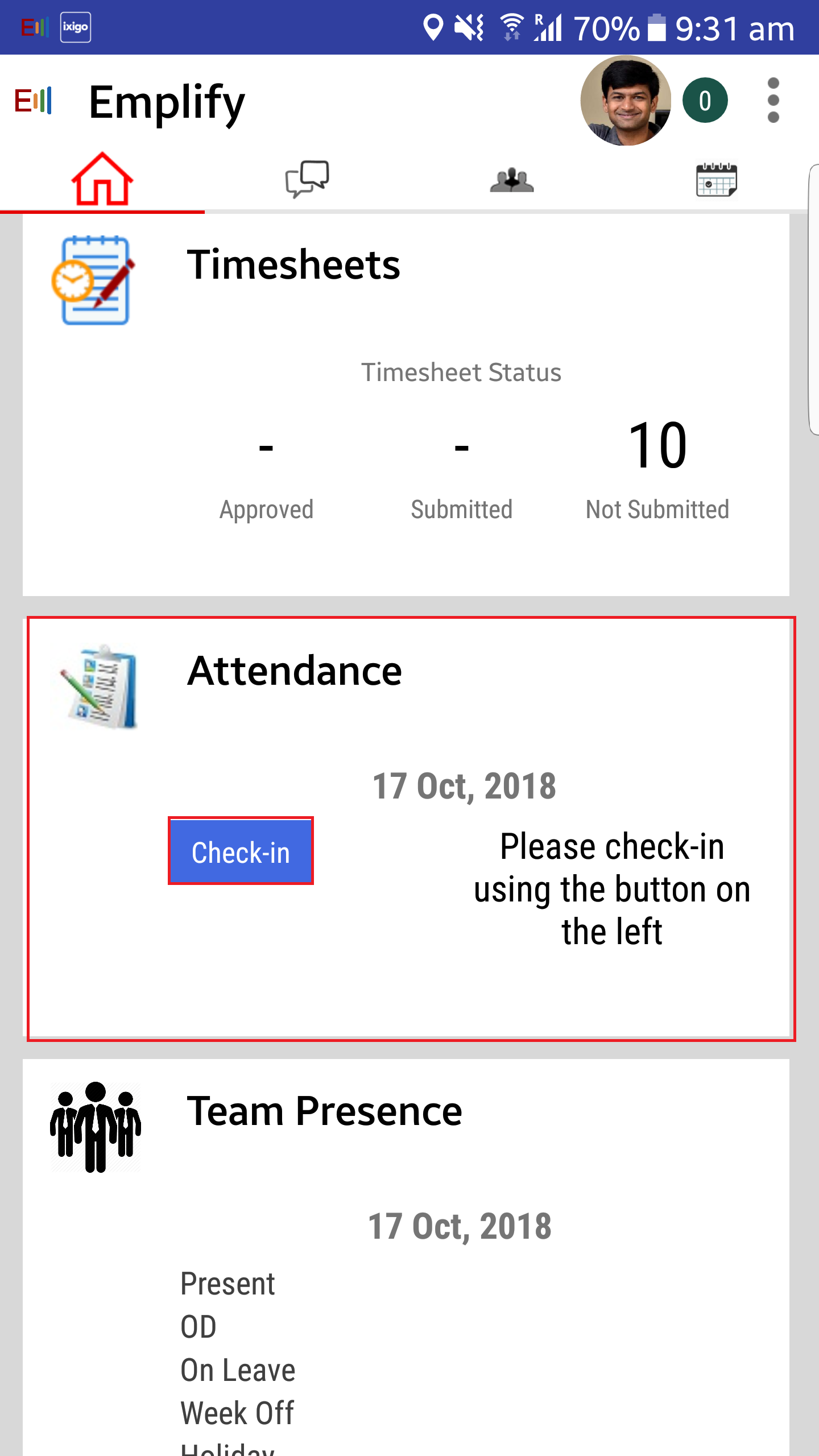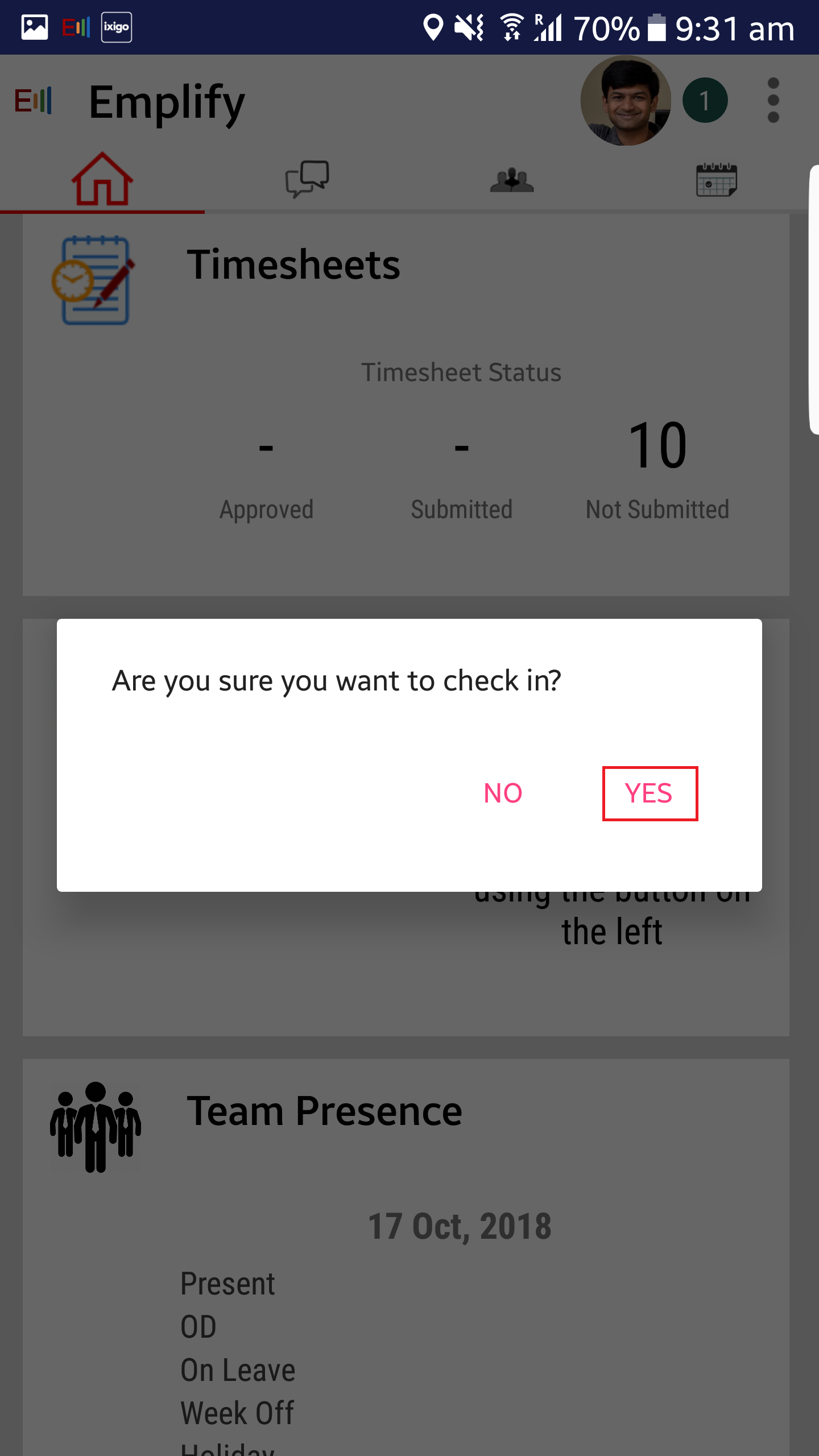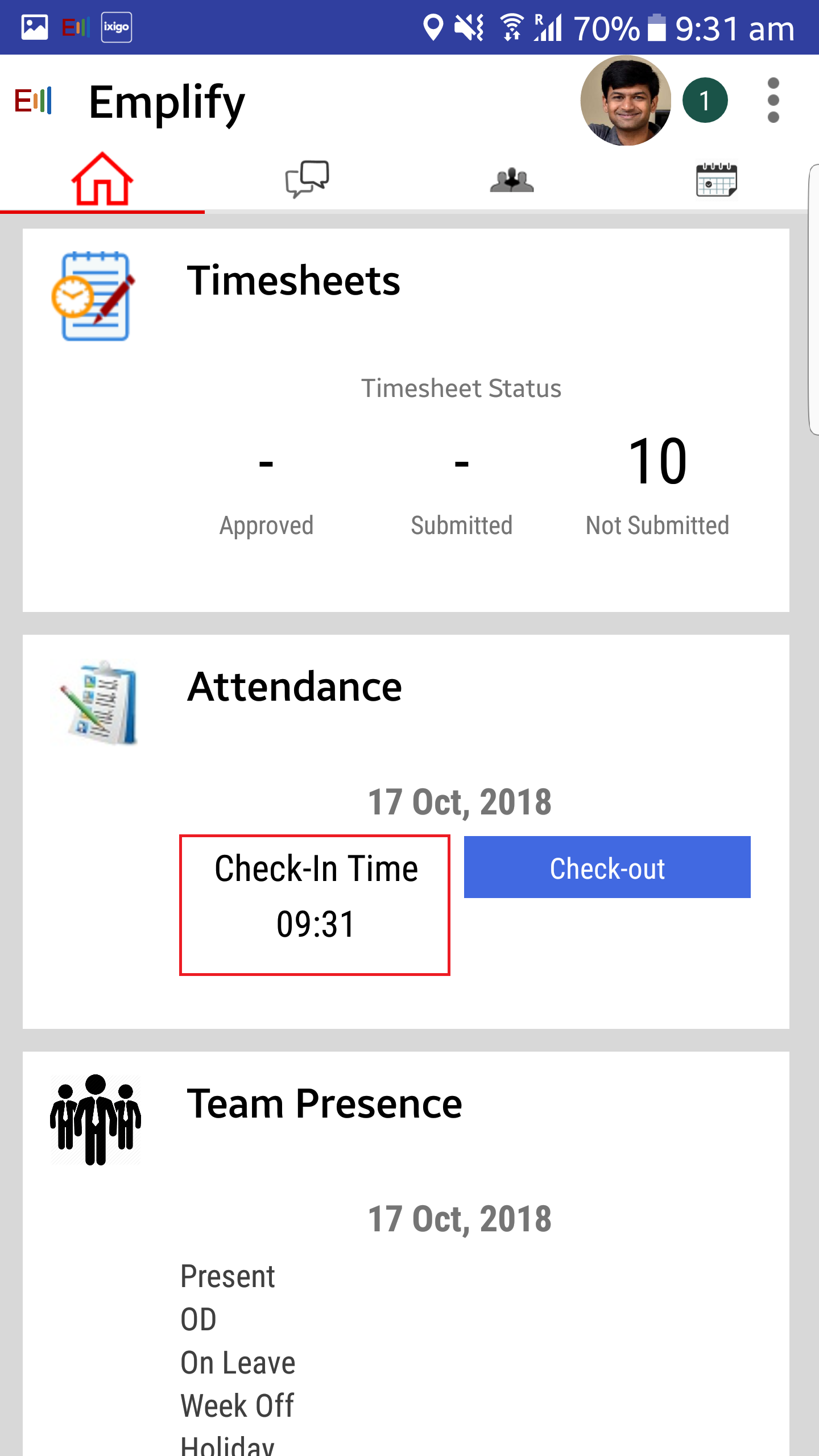 Similarly, the Check-out process also works the same way as Check-In process. When you click on the Check-Out button, it will ask for confirmation to check-Out. Once you click on yes, your check-out will be done.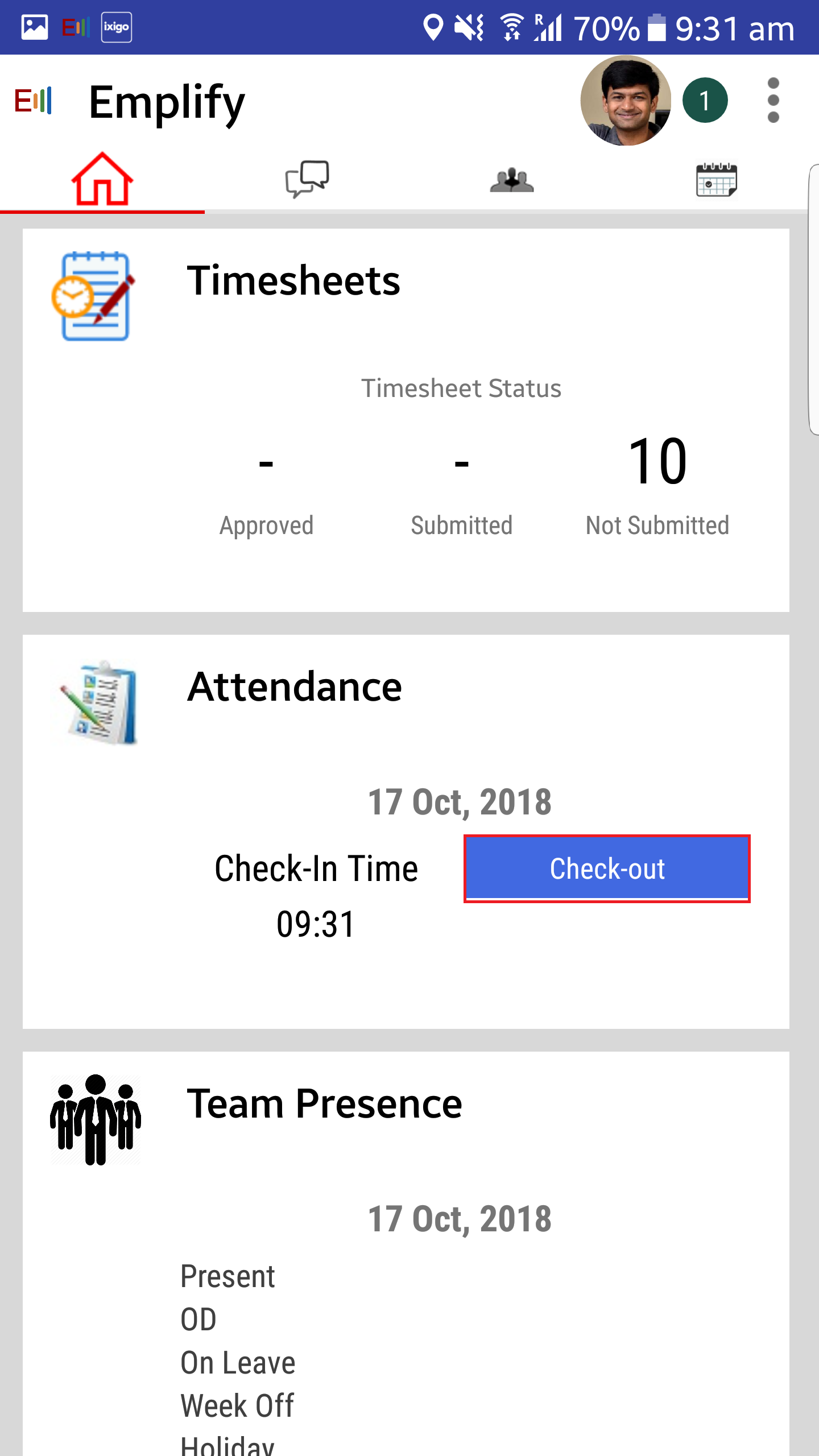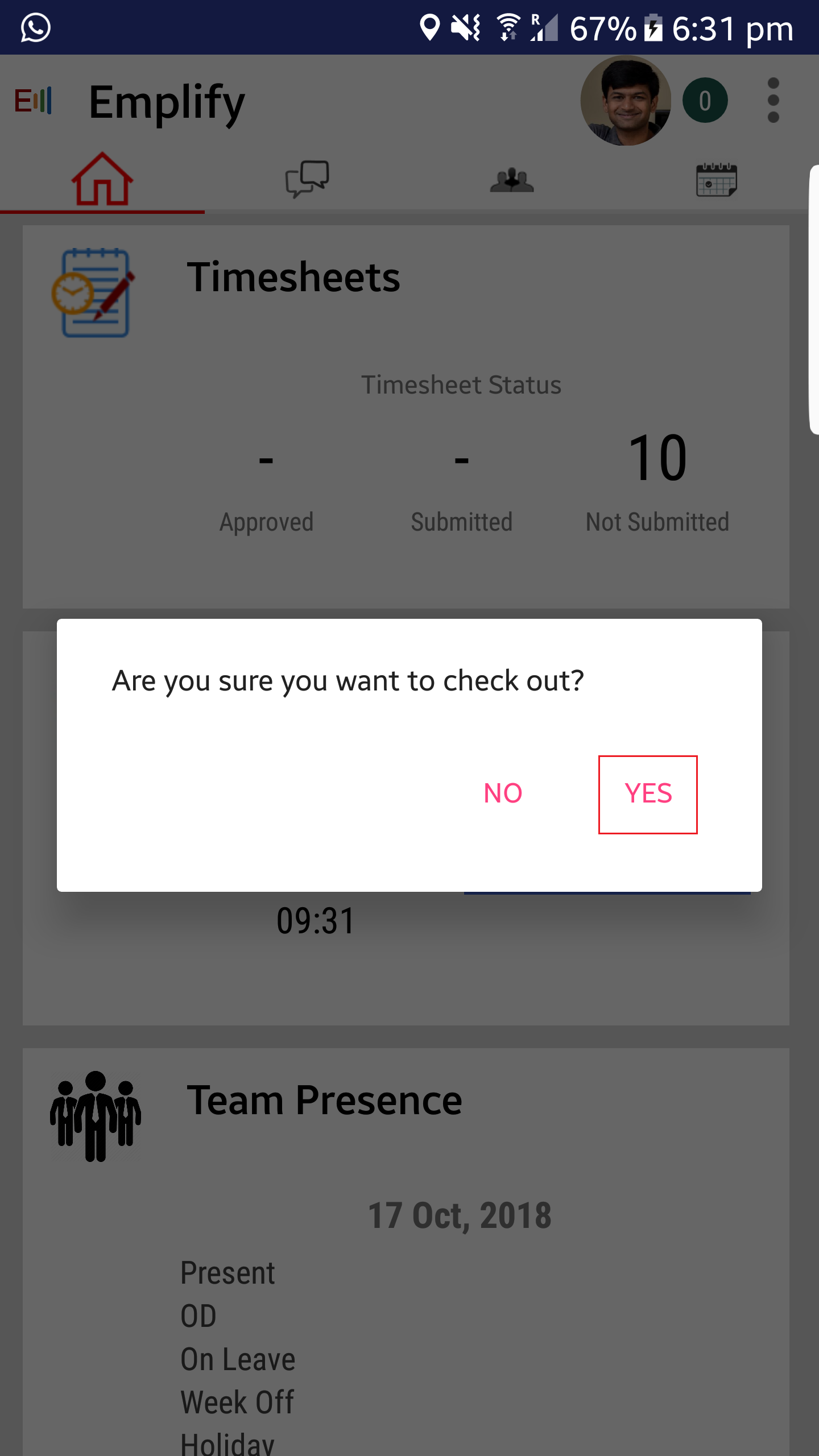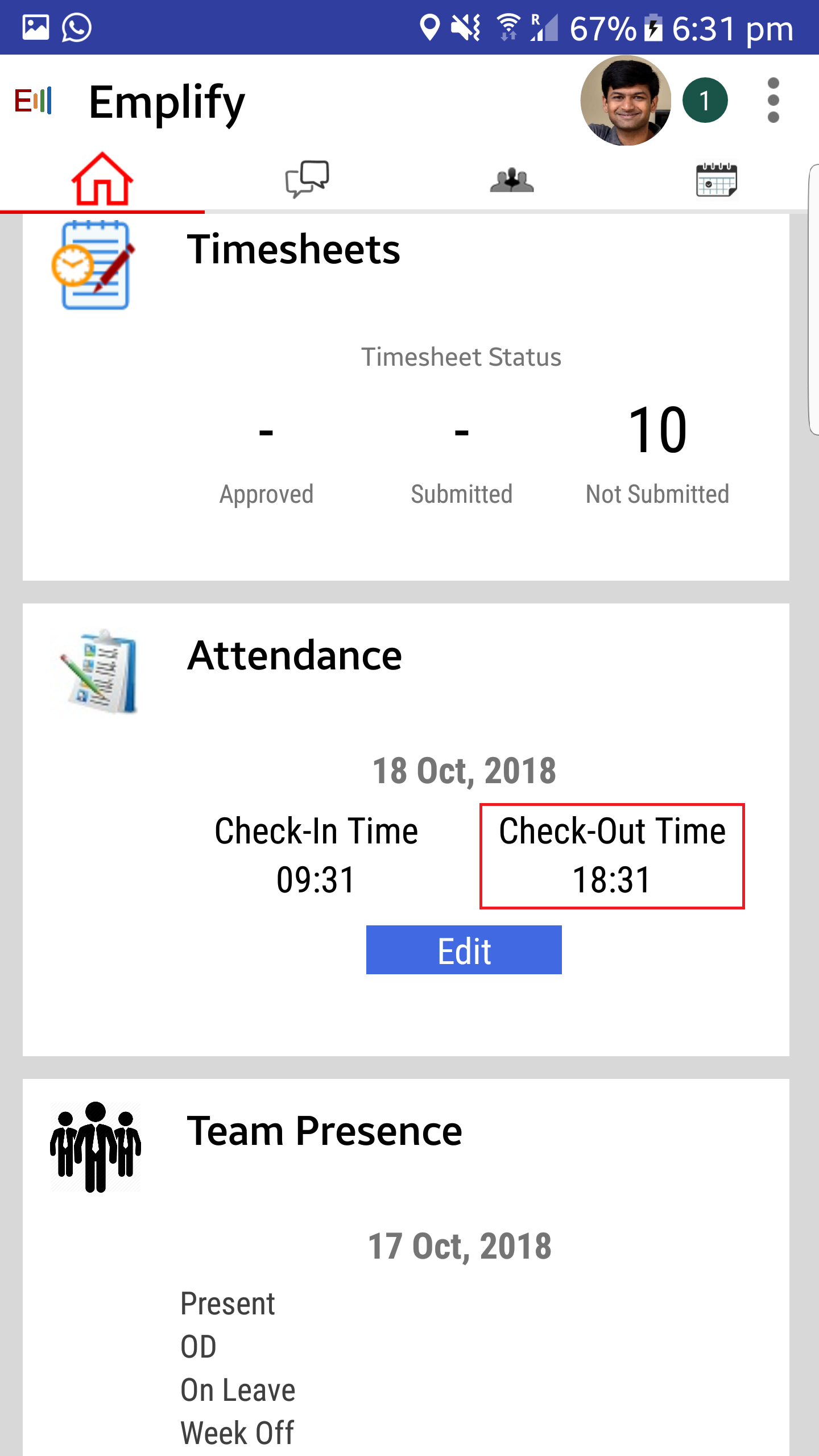 Click on Check-Out button
You can check your check in and check out times in web application. For this, you need to click on My File module from app launcher window. After clicking on My File module, you will have to navigate to E/File window. In that window, you will observe the Attendance tab. By clicking on that tab, you will observe your marked attendance with location id.