How do I add/edit my profile data?
Contents
Add/Edit employee profile data
On browser
On mobile app
Add/Edit employee profile data
As an employee, you can able to add or edit your profile data whenever you want. For this Emplify provides easy access to edit your profile data.
The Emplify profile tab contains five sections they are:
1.Employment information
2.Attendance Ids
3.Personal information
4.Emergency Contacts
5.Medical Information
Please click on My File module(select from app launcher window). as you know that my file module contains your's profile data, your team, Hierarchy, Projects/Careers, education, leaves etc..
when you click on My File module, it opens with your profile data.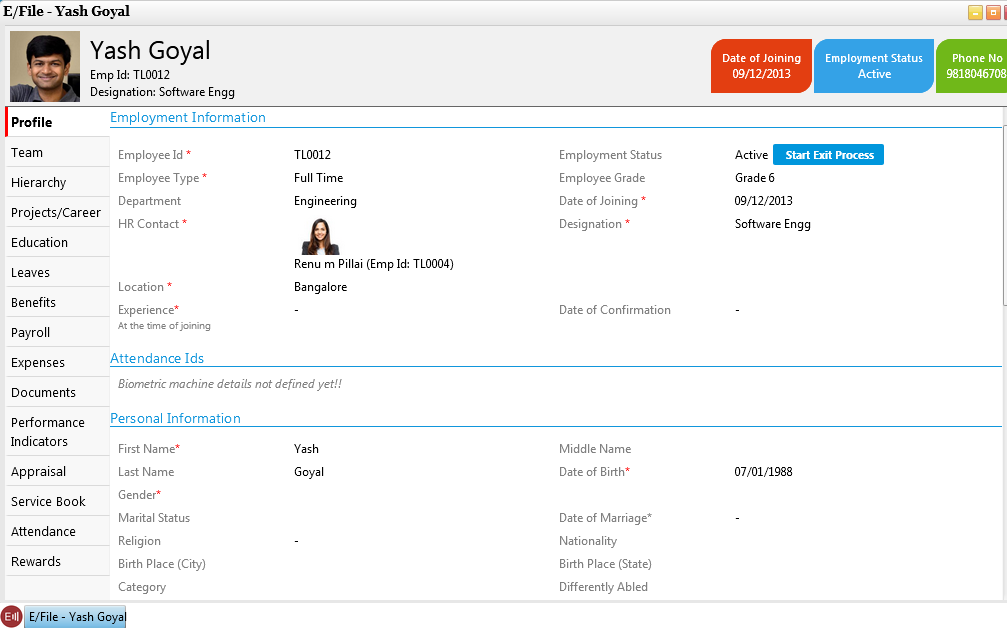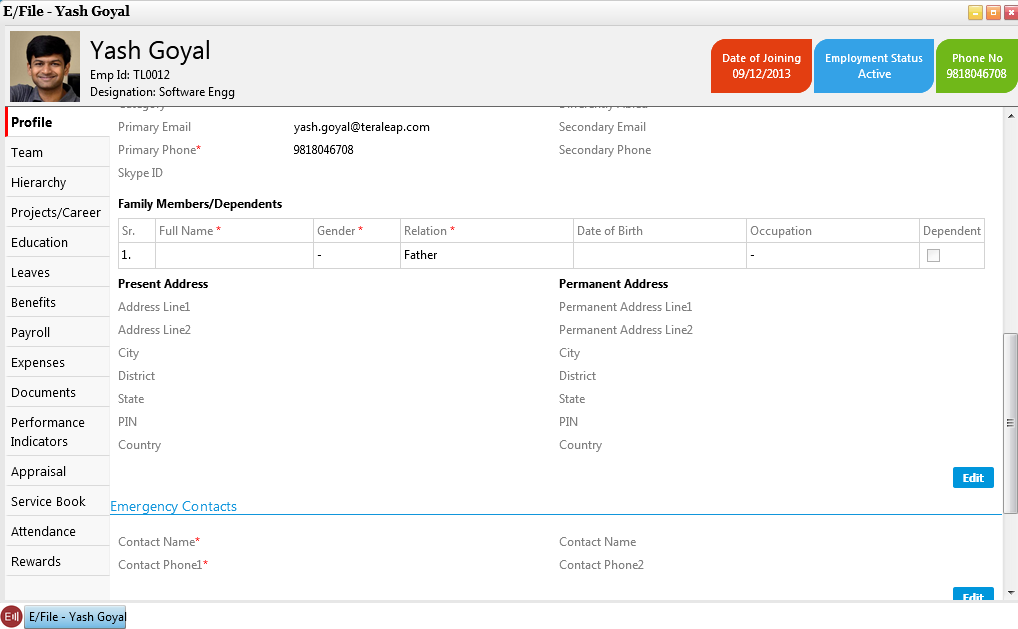 please click on Edit button to edit your profile data like personal information, emergency contact, medical information.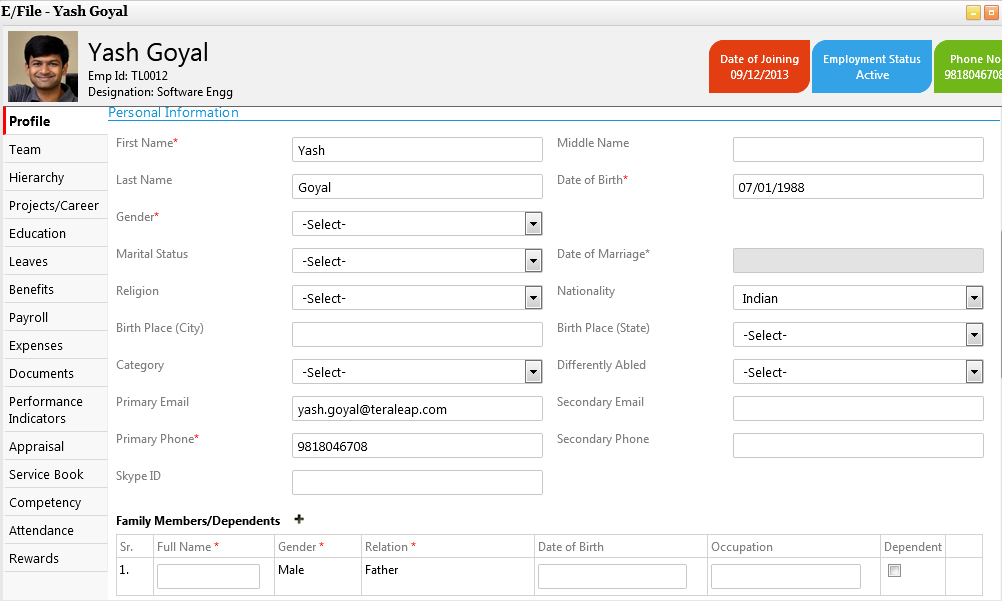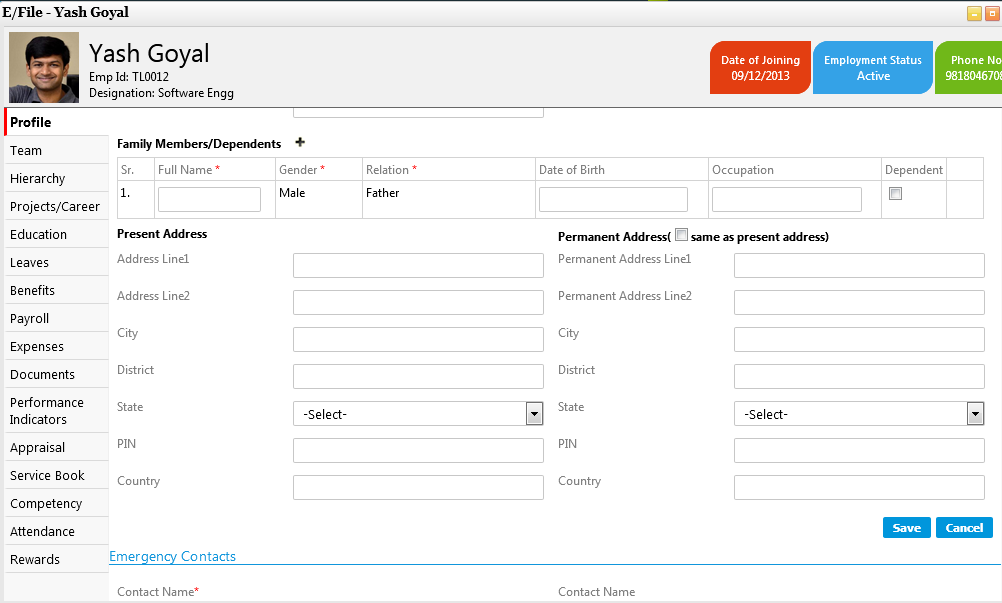 Personal information window.
Family Members information
like that you are able to edit the medical information, emergency contacts etc.. which are accessible to you.
As an emplify web application, you can also add/edit your profile data in the mobile app. After login into the app you can find your profile image with your name.when you click on that profile information tab you will navigate to the profile page. there you can find different sections like personal information, family members/dependents, emergency contacts, medical etc..
If you want to edit your profile data, you need to click on the edit icon as shown below.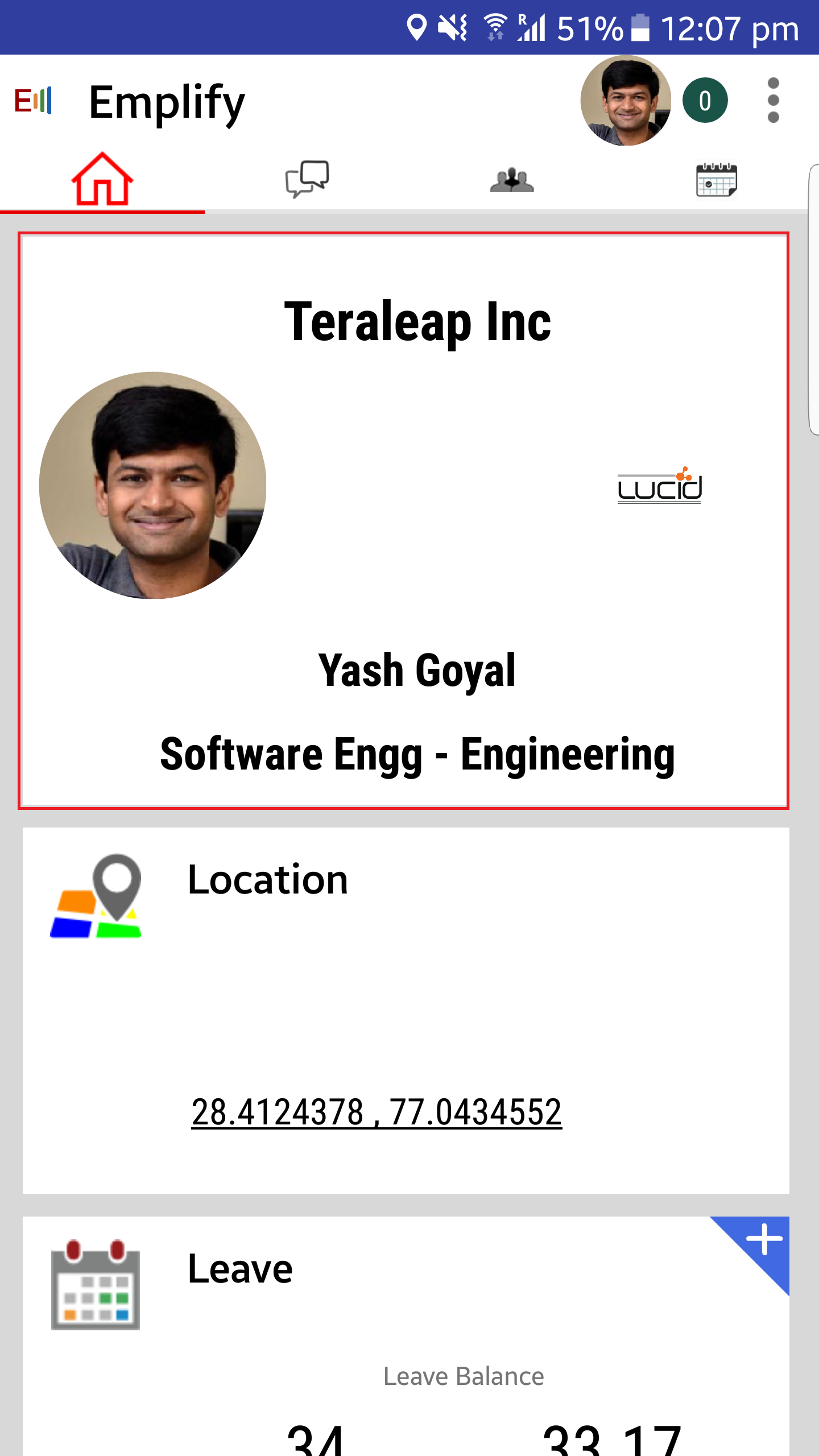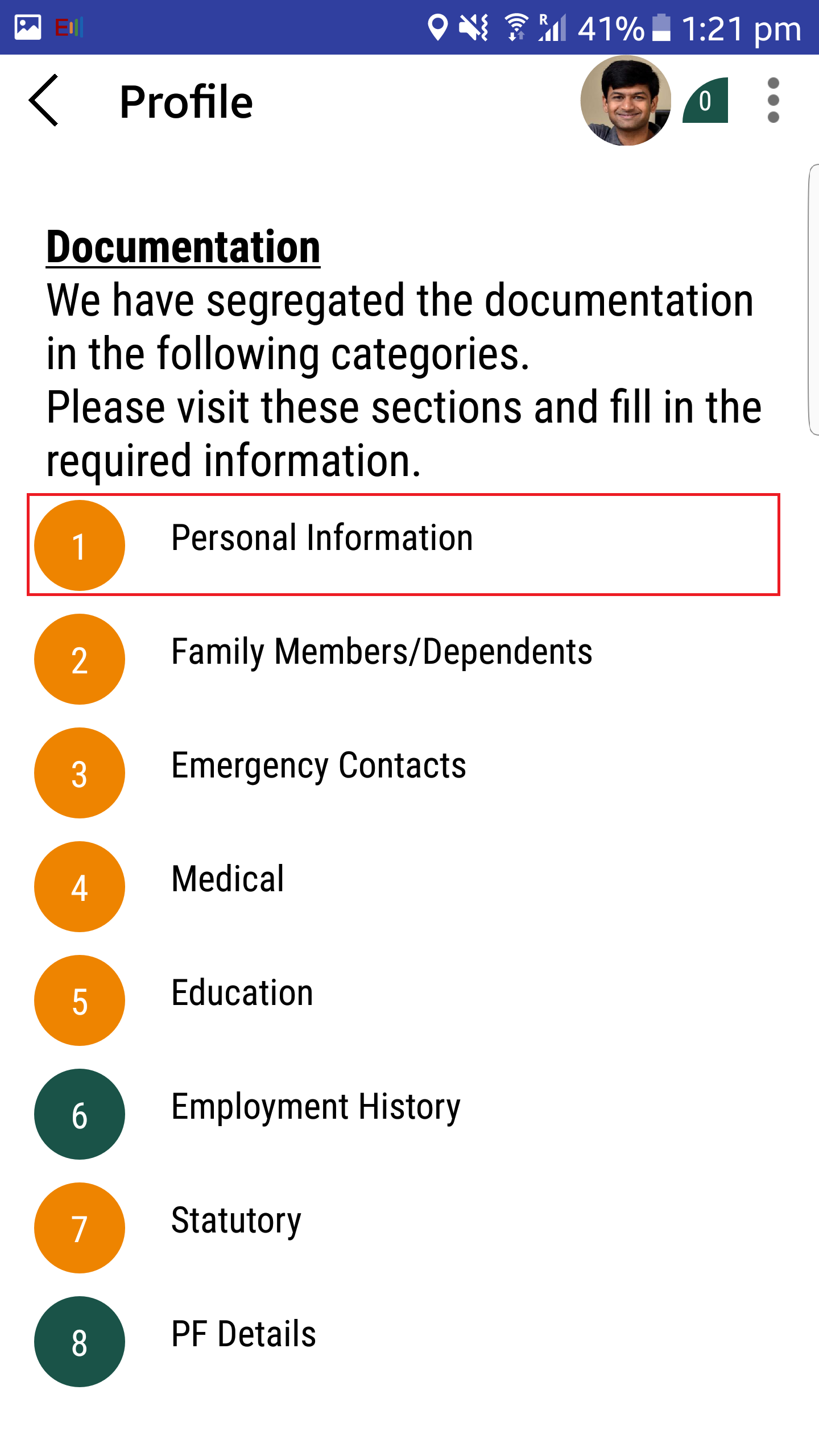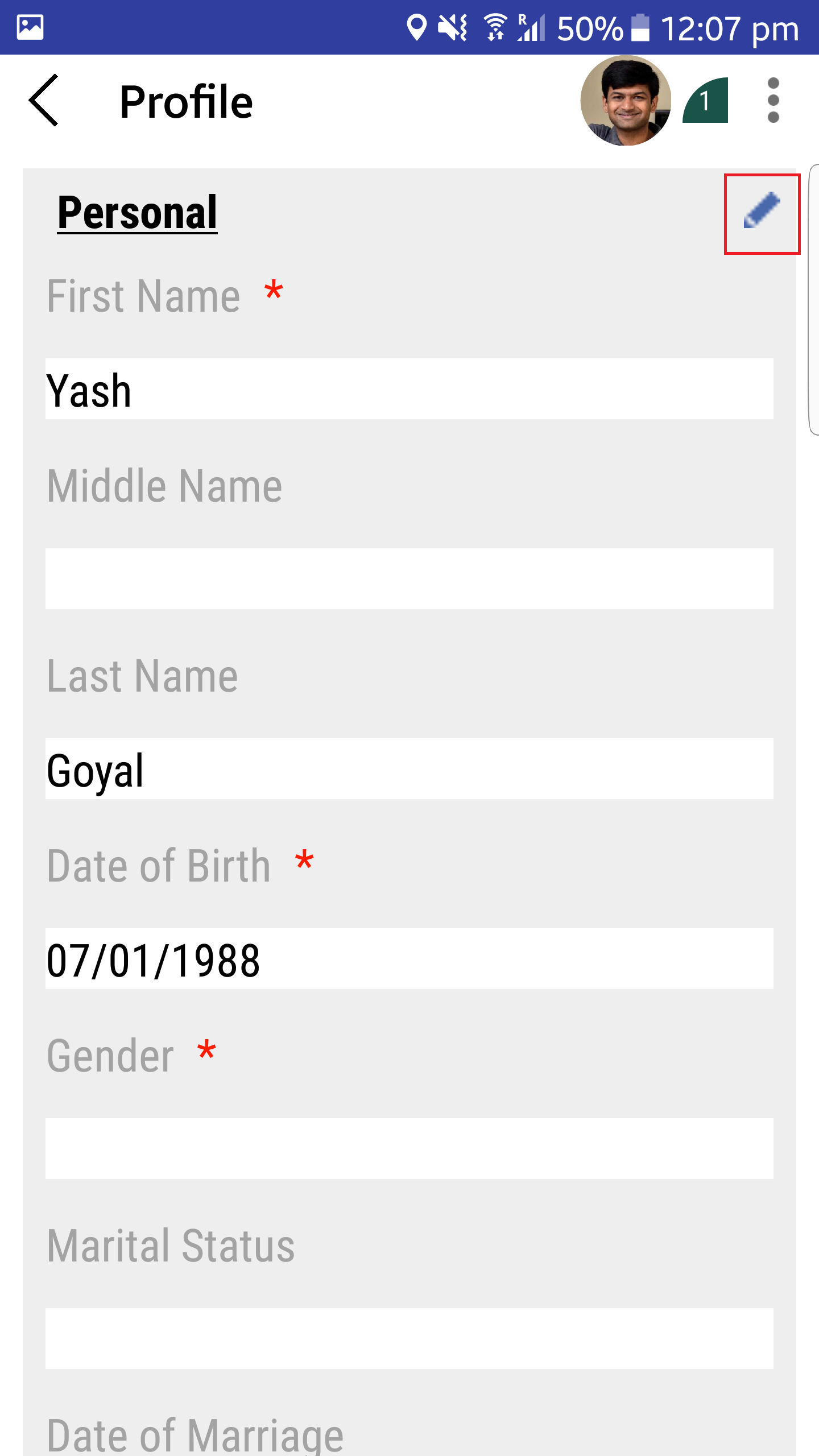 Edit Personal information
After clicking on Edit icon, you need to give/update all required information and click on the save button to save the information.