Performance Management Profiles
As HR, It is your responsibility to add different types of performance management profiles in Emplify. For this, you need to select the Performance module from app launcher window. After clicking on Performance module, you will navigate to Setup Performance window as shown below.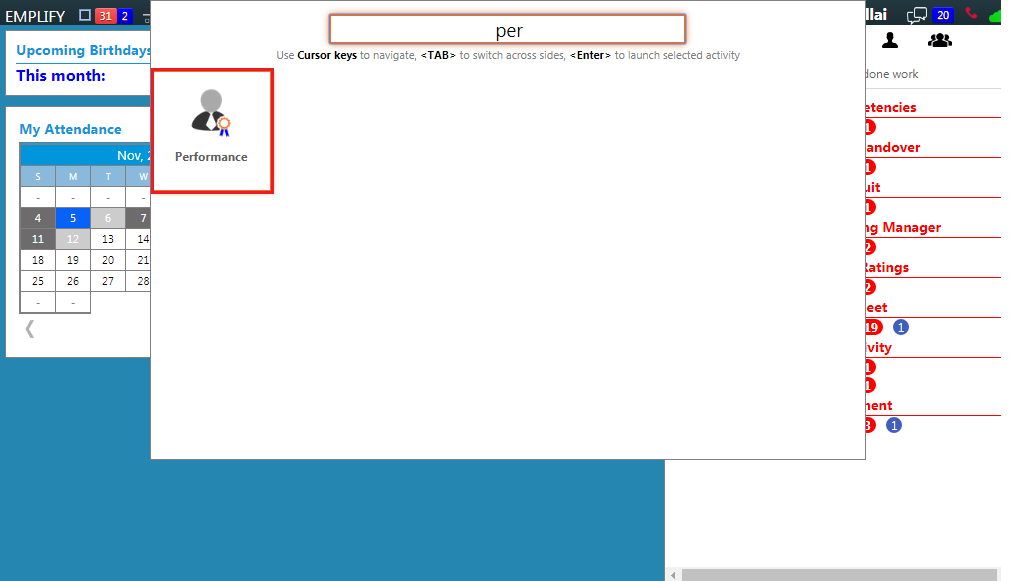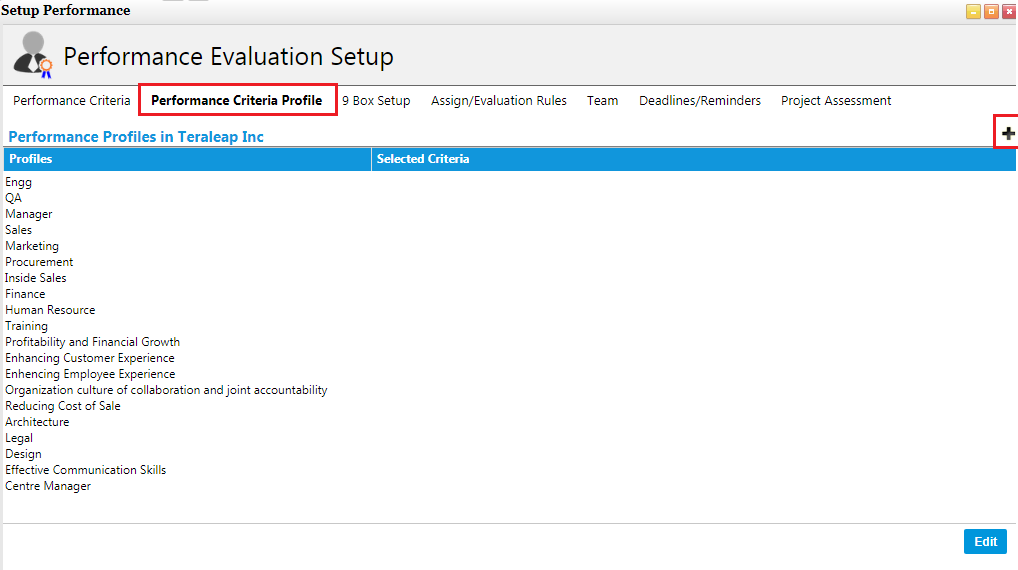 In that Setup Performance window, you need to click on Performance Criteria Profile. For adding Performance management profiles, you need click on plus button(+). After clicking on (+) button, you will observe a small window popup with a title Add a New Profile. There you can add new performance management profiles.
After adding a new profile, you need to add Select Criteria for that new profile. For this emplify provides some predefined criterias as shown below.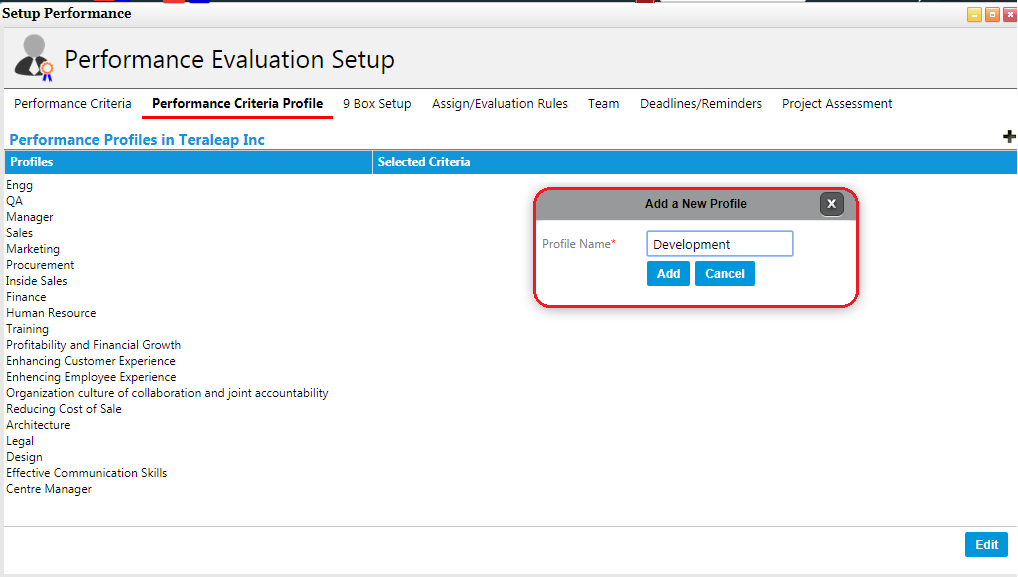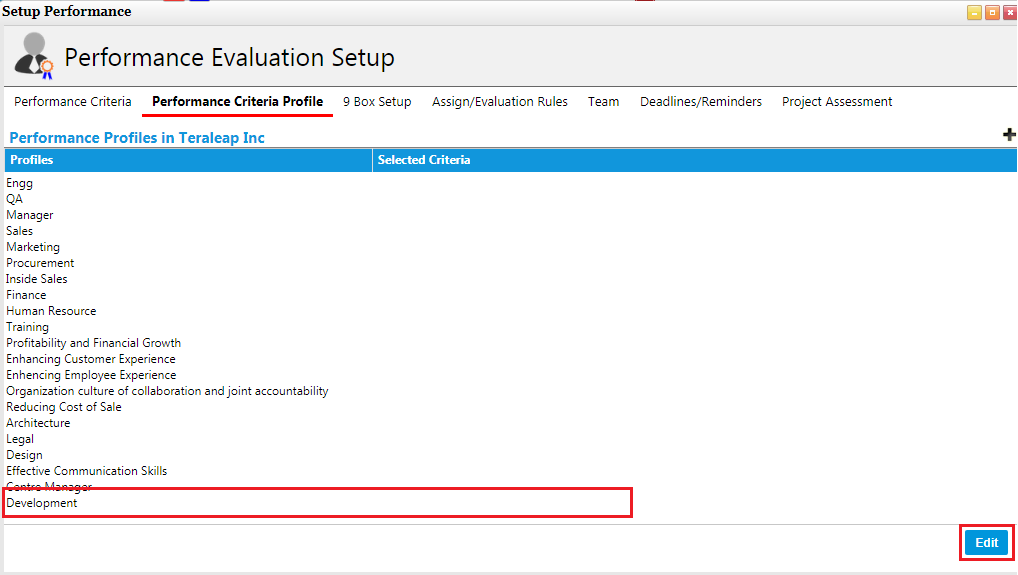 After adding New Management Profile, you can add selected criteria/KRIs by clicking on Edit button. you can select KRIs by checking the check boxes which are predefined by Emplify.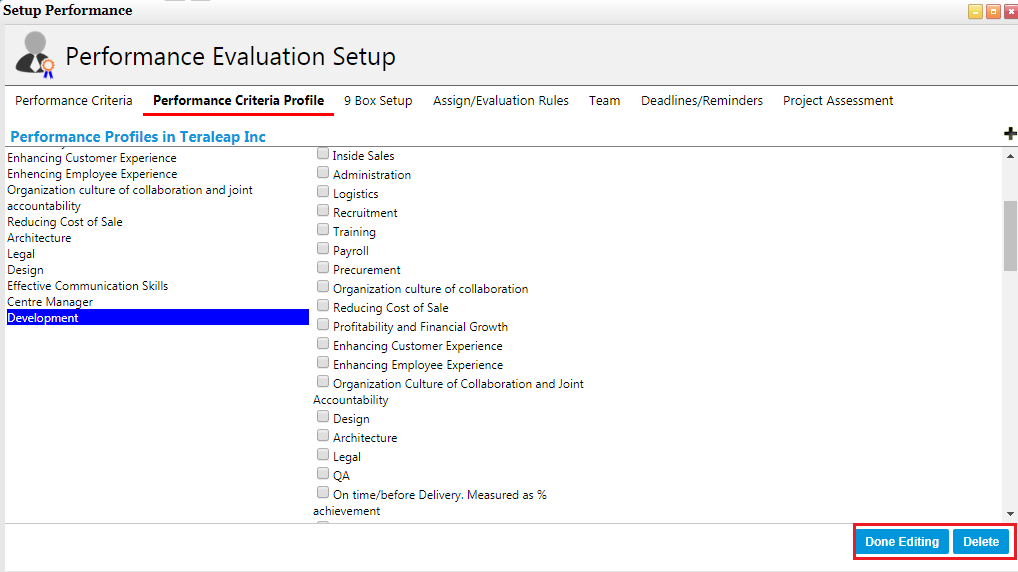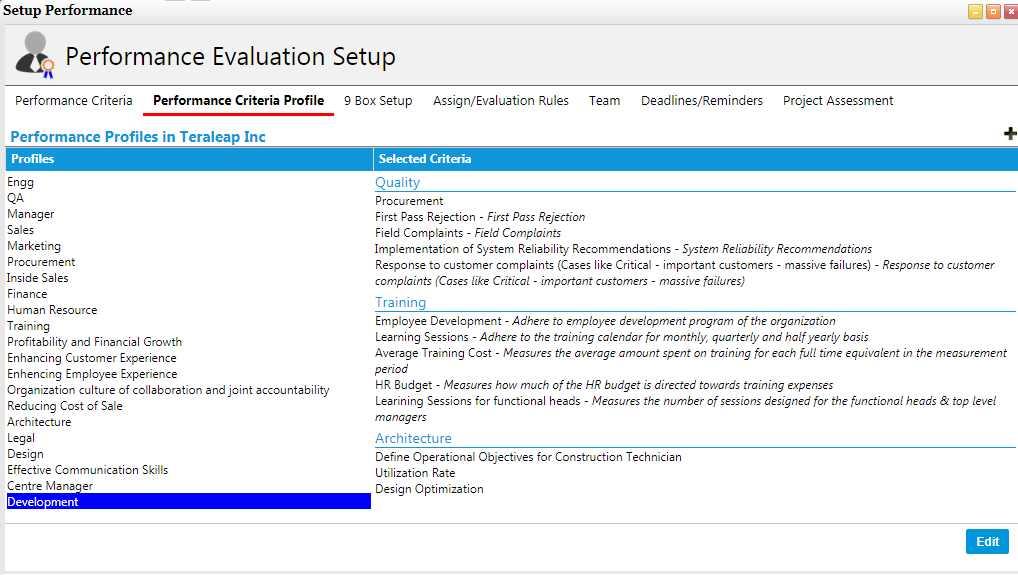 Add Selected Criteria and click on Done Editing button
After Adding Selected criterias