How do I/Employee check my/His leave balance?
Contents
On browser
Leave card
Leave Module
On mobile app
Different types of leaves can be tracked in Emplify. As an employee you need quick access to your leave balance to be able to plan your vacation or if you need a leave in case of any personal emergency.
There are multiple ways to check your leave balance. We will discuss the following methods in this section.
1. Leave Card (if this is enabled in your company)
2. Leave module
If leave card has been enabled by your company then your leave balance is presented to you in a card on the desktop, once you have logged-in.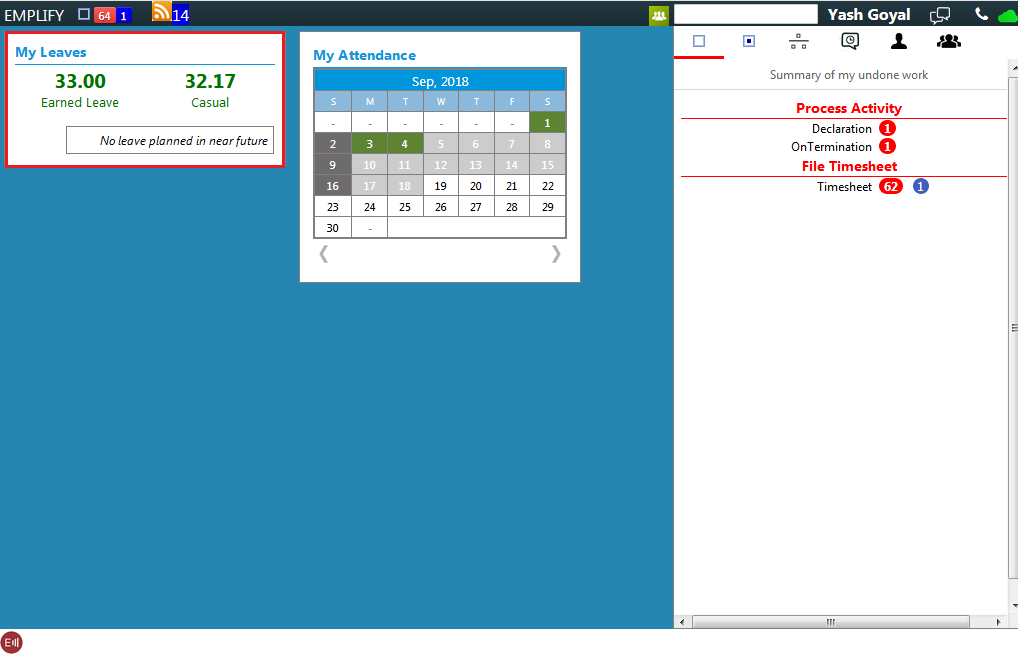 For this, you need to select leave module from app launcher window. After clicking on leave module, you will navigate to leave management window.in that leave management window, you are able to see leave balance, yours leave history and also you will find apply for leave section, apply for a new leave.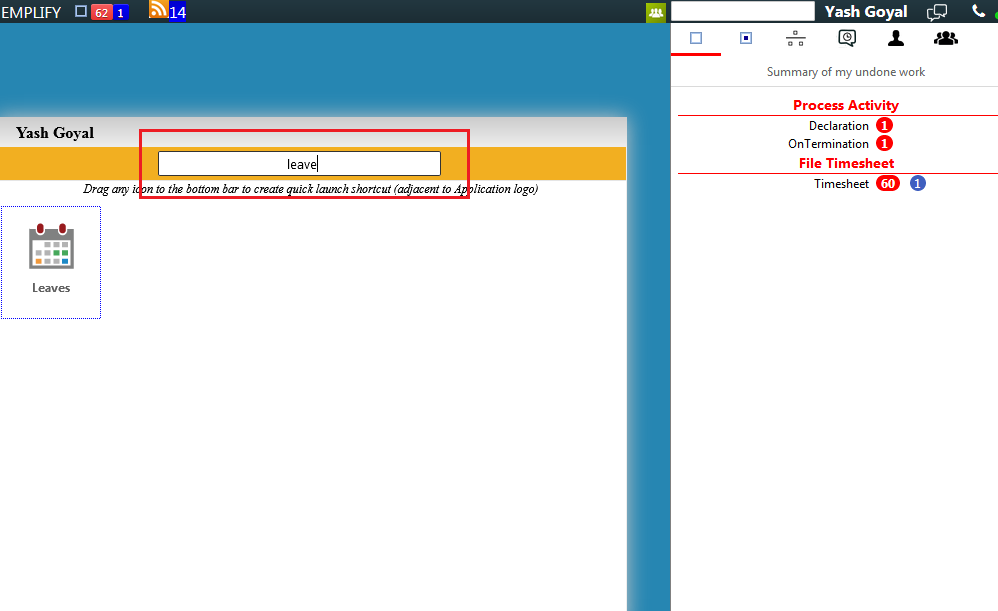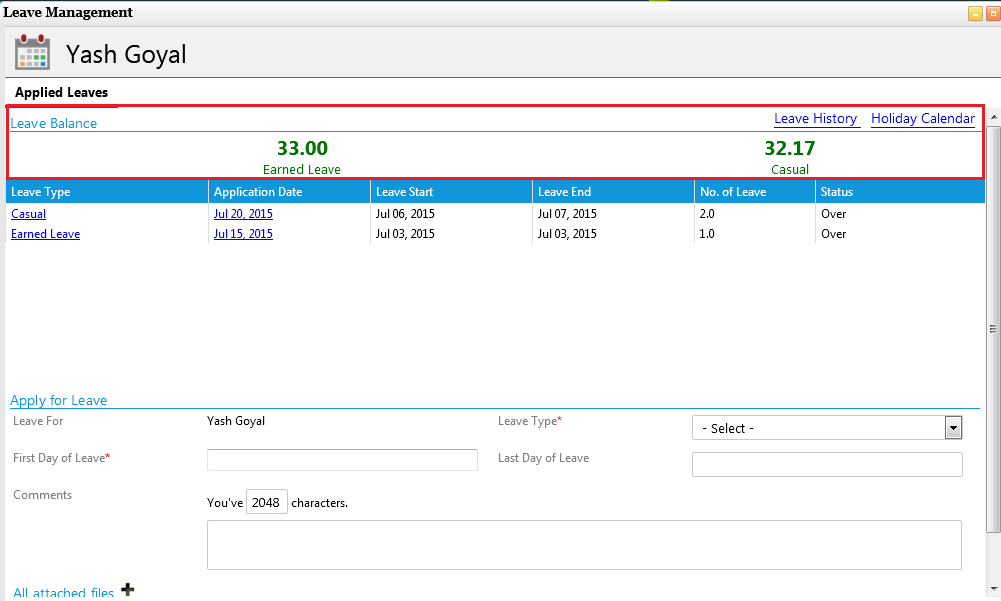 By using the mobile app, you can check your leave balance without any clicks. Emplify provides a easy access to view the leave balance.
After login to the mobile app, you can directly view the leave balance in leave module. You can click on leave module to view the leave balance, ongoing leaves and can view a list of holidays for a year